About: Instructor Katie Schmidt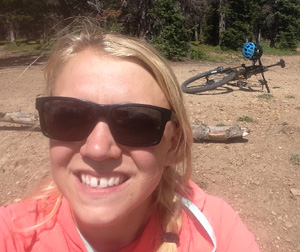 Two Wheels, and More
An adventure cyclist to the core, Katie has led bike trips throughout North America and Central America, coached mountain biking in North Carolina and Colorado, and spends as much time on two wheels as possible. When she's not teaching or riding, she can be found chasing whitewater in her kayak or in the raft with her husband. She is most at home in the mountains and loves to share those experiences with family, friends, and even strangers. She has had the fortune to call the Cascades, Olympics, Rockies, and the Appalachian Mountains home over the past decade. A skilled and charismatic instructor, Katie loves to blend her background in medicine with the outdoor world. She will teach you practical skills in a way that you won't forget and leave you with a smile on your face and knowledge in the brain.
Adventure Leadership Experience
Backroads Trip Leader: Utah, San Juan Islands, Vermont, Quebec, Belize, Guatemala

Mountain Bike Instruction: North Carolina, Colorado

Self-supported Grand Canyon raft trip

AL HS MTN Bike League WFA Instructor

Leading Hikes with Colorado Parks and Wildlife

Whitewater kayaking, rafting, and stand up paddle boarding

Mountain biking

Road cycling

Hiking

Climbing
Travel
Belize, Canada, Costa Rica, Guatemala, Italy, Mexico, Panama, Slovenia

44 of the 50 United States

Lived and worked in eight different states over the past ten years
Certifications & Education
WEMT: Wilderness Emergency Medical Technician

NREMT: Nationally Registered Emergency Medical Technician since Jan. 2014

Wilderness First Responder Instructor

Disaster + Travel + Wildernes First Aid Instructor

American Heart Association Instructor, English and Spanish

River Rescue Pro-Certified

Leave No Trace Training

BA Degree from Virginia Commonwealth University

Bilingual: English and Spanish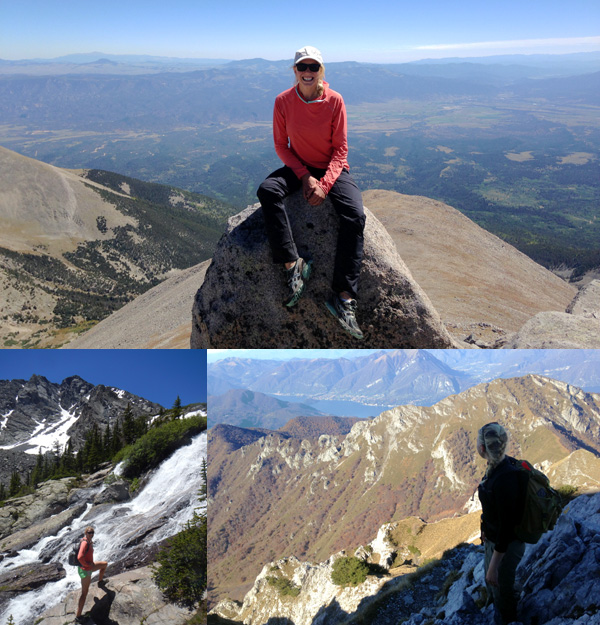 .
Calendar
Subscribe to be notified of newly-scheduled classes
Feb. 3 - 4, 2018:
Nashville, TN
Feb. 17-18:
Richmond, VA area
Mar. 3 - 4:
Fort Collins, CO
Huntington, WV /
Ashland, KY area
Mar. 10-11:
Colorado Sprngs CO
Lexington, VA
Mar. 17-18:
Boulder, CO
Charlottesville, VA
Mar. 24-25:
Cincinnati, OH
Grand Junction, CO
Triangle area, NC
Apr. 7 - 8:
Blacksburg, VA
Chattanooga, TN
Portland, OR
Spruce Knob, WV
Apr. 14-15:
Bend, OR
Columbus, OH
Apr. 21-22:
Denver, CO
Charleston, WV
Virginia Beach area
Apr. 28-29:
Charlottesville, VA
May 5 - 6:
Washington, DC
May 12-13:
Dayton, OH
Greensboro, NC
Wilmington, NC
May 16-17:
Charlottesville, VA
May 19-20:
Birmingham, AL
Roanoke, VA
May 26-27 or 28:
Charlottesville, VA
Old Fields, WV
June 2 - 3:
Nashville, TN
Richmond, VA
June 9-10:
Indianapolis, IN
Montgomery, AL
June 16-17:
Triangle area, NC
Richmond, KY /
Lexington, KY area
June 23-24:
Charlotte, NC
Huntsville, AL
Fredericksburg, VA
June 30 - July 1:
Atlanta /
Marietta, GA area
July 14-15:
Charlottesville, VA
July 28-29:
Uwharrie, NC
Sep. 1-3: Mtn-top retreat
near Blacksburg, VA
Sep. 15-16: Advanced
WFA Part II (upgrade)
Old Fields, WV